Vision
To grow to be North America's largest premier fresh cut food processing company recognized by our peers and customers for delivering outstanding quality, food safety and customer service at all times.
Mission
1. to recognize our employees as our greatest resource.
2. to operate as a highly innovative and sustainable company, adapting best practices and technological advancements.
Pride Pak Canada Ltd. proudly operates as Canada's largest volume fresh fruit and vegetable processor from a state-of-the-art facility in Mississauga. In 2006 we opened our second facility Pride Pak Nfld Ltd. which processes fresh vegetables for the province of Newfoundland. This was followed in 2016 when we opened an organic processing facility in Medina, New York where we process a full line of fresh organic baby salad greens and vegetables.
Pride Pak's products meet the demands of the value-added produce industry which has experienced strong growth over the last 15 years. In Canada fresh cut fruits and vegetables and packaged salad mixes now represent approximately 25% of total produce sales at your local grocery store. Food service operators have also increased their use of value-added produce. Food service operators now recognize the value of purchasing washed, ready to eat fruits and vegetables that translate into less labor, less waste, higher quality standards, improved food safety, and controllable costs.
With over 250 employees we are committed to producing and delivering the highest quality fresh cut fruit and vegetables to all our valued customers. Our senior management, many who have been with the company for over 20 years, provide a wealth of experience.
Pride Pak's processing standards and techniques enable us to produce a high quality product that equals or exceeds our competition. We were active in the value-added produce industry long before fresh cut fruits and vegetables became popular in Canada. We are proud to be recognized for superior quality products and service. We set the standard by which all processors should be measured and are fortunate to have the support of our suppliers, customers, employees and various government agencies to ensure that these goals are continually met.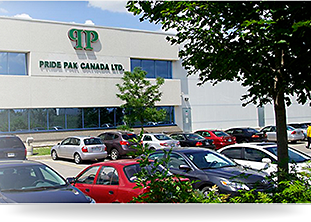 Mississauga, ON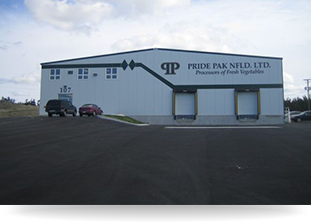 Paradise, NL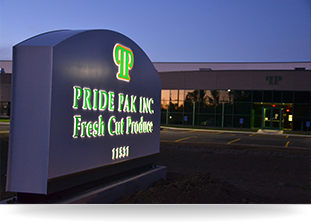 Medina, NY